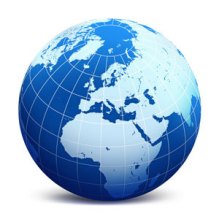 The UNDL Foundation has launched the project UNL MIR, which aims at creating a general-purpose multilingual lexicon to be used in natural language processing. The UNL MIR is a collaborative project, open to the general public, and its results will be available under an Attribution Share Alike (CC-BY-SA) Creative Commons license. In order to participate in this project, individuals are expected to hold a CLEA450 (Certificate of Language Engineering Aptitude). Institutions and organizations are also welcomed. Special funding is available for some languages.
 The UNL MIR is a centralized repository of lexical data based on the UNL Core Dictionary 1.0, which has been extracted out of the WordNet3.0. It contains 117,659 entries representing different sets of synonyms (or synsets) of the English language, which have been associated to lexical items of several different languages, as in many wordnet-based initiatives. Differently from other wordnets, however, the UNL MIR  intends to provide a concept-to-word database (i.e., a semasiological, decoding or writer's dictionary) instead of a word-to-concept lexicon (onomosialogical, encoding, reader's dictionary). In that sense, entries in the UNL MIR are not English words but definitions to concepts along with their most likely lexical realisations in English.
Undergraduate and graduate students of Linguistics and Translation Studies, translators, interpreters and language specialists are especially welcomed. Candidates are not required to have any previous experience in natural language processing or UNL, but are expected to hold a CLEA (Certificate of Language Engineering Aptitude), which is freely issued by VALERIE, the Virtual Learning Environment for UNL. Tasks are distributed upon availability and will be carried out in a distance-working environment through a specific web interface, the UNLarium, which is the UNDL Foundation lexical resources database management system. The UNLarium provides all the facilities and instructions necessary to populate the repository. Research and development groups, from universities, companies and others, are also invited to participate.
The UNDL Foundation will remunerate entries created for the UNL MIR for the following languages:
Chinese (Standard Mandarin in Simplified Chinese)
French
French Sign Language
German
Hindi
Japanese
Brazilian Portuguese
Russian
Spanish
Swahili
Entries will be paid through PayPal according to the UNLdots system. Entries created for other languages are not being remunerated for the moment but are equally welcomed, as new languages and projects may be granted in the future. In any case, the UNDL Foundation will issue a certificate of participation for anyone who achieve at least 1,000 UNLdots in the period of three months from the date of enrolment, regardless of the language or the project. Due to special funds, Arabic, Armenian and English are also being addressed, but are not being remunerated by the UNLdots system
For further information, please contact:
Ronaldo MARTINS
Language Resources Manager
UNDL Foundation
48, route de Chancy, CH-1213, Petit-Lancy, Geneva, Switzerland
+41 22 879 8090
This e-mail address is being protected from spambots. You need JavaScript enabled to view it This e-mail address is being protected from spambots. You need JavaScript enabled to view it